The artists of VII MIRACULA skillfully recreate the natural stone texture in interior and exterior design by installing numerous works of art that perfectly suit the surrounding environment.

The art of stonework
Our company strives to follow the KYC (know your customer) approach in our work. The client willing to have the stone artwork is usually an accomplished man of well-furnished mind, perfectly aware of his own preferences. Our clients would often bring us sketches and drafts illustrating their idea. We appreciate such an attitude towards our team!In return we provide clients with a booklet containing a vast choice of stone artworks, plus we offer a personal lookbook with projects carried out by VII MIRACULA team depicting every stage from drafts to complete work. The universal technology and the fair – faced concrete that we use enable us to implement it in the landscape design as well as in the facade finish.

From small projects to large-scale transformations
Our goal is to develop comfortable and sustainable living environment for every client. We can recreate natural ambiance indoors as well as outdoors by totally changing surrounding landscape. We will always come up with a constructive solution that will not only be beautiful, but also reliable and functionally justified. Our team has already created thousands of square meters of sustaining walls imitating cliffs. By means of artworks made in our studio, the issue of transportation, security and aesthetics was solved in the whole village, as they have completely merged with the surrounding landscape and became a full-fledged part of it.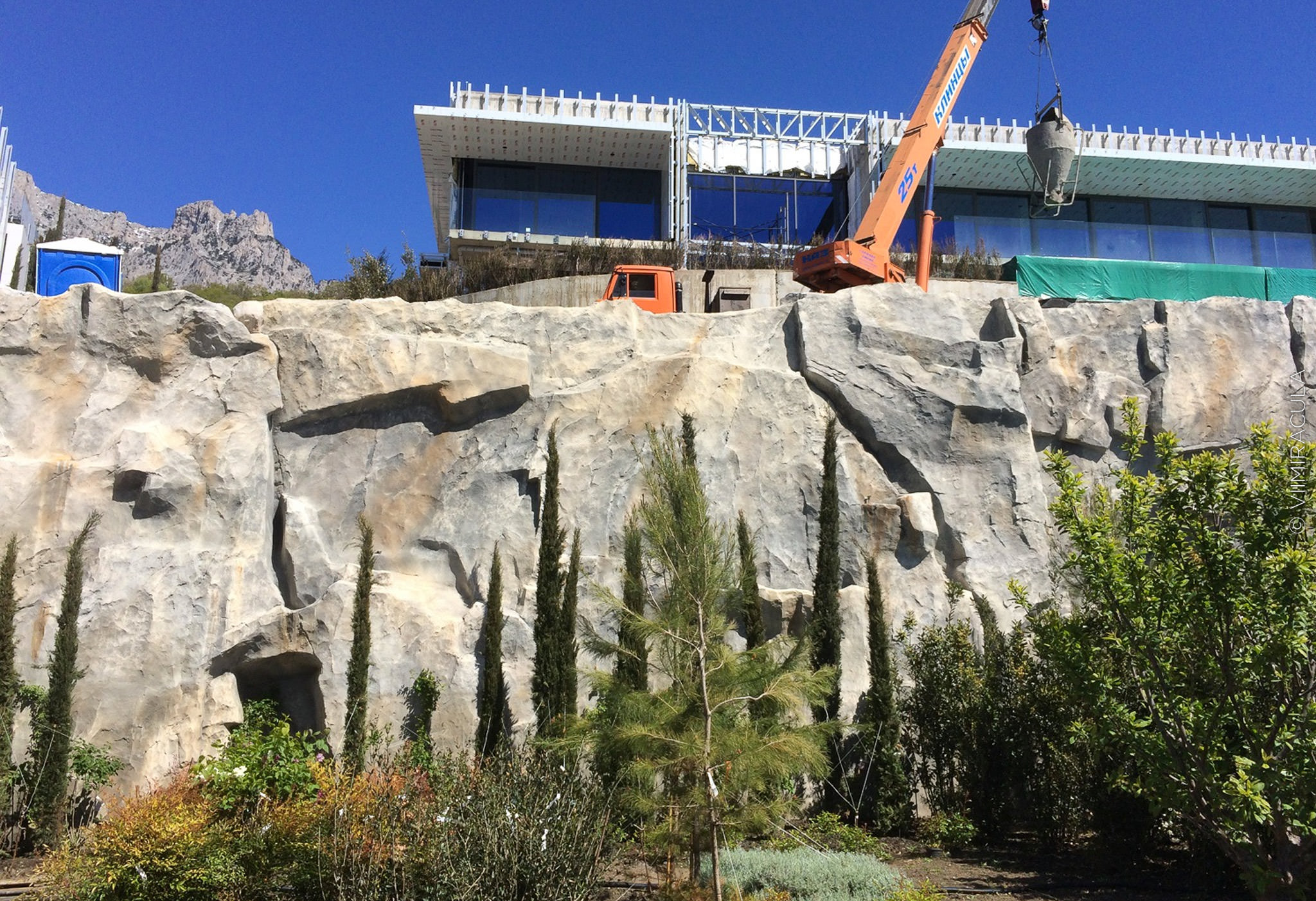 We perform "turnkey" work:
   Landscape design

Apart from creating fair-faced concrete artworks, we can also carry out a full range of works on landscape gardening: lawn installation, plants setting in accordance with the soil type, ground paving, terracing, installation of irrigation and lightening systems.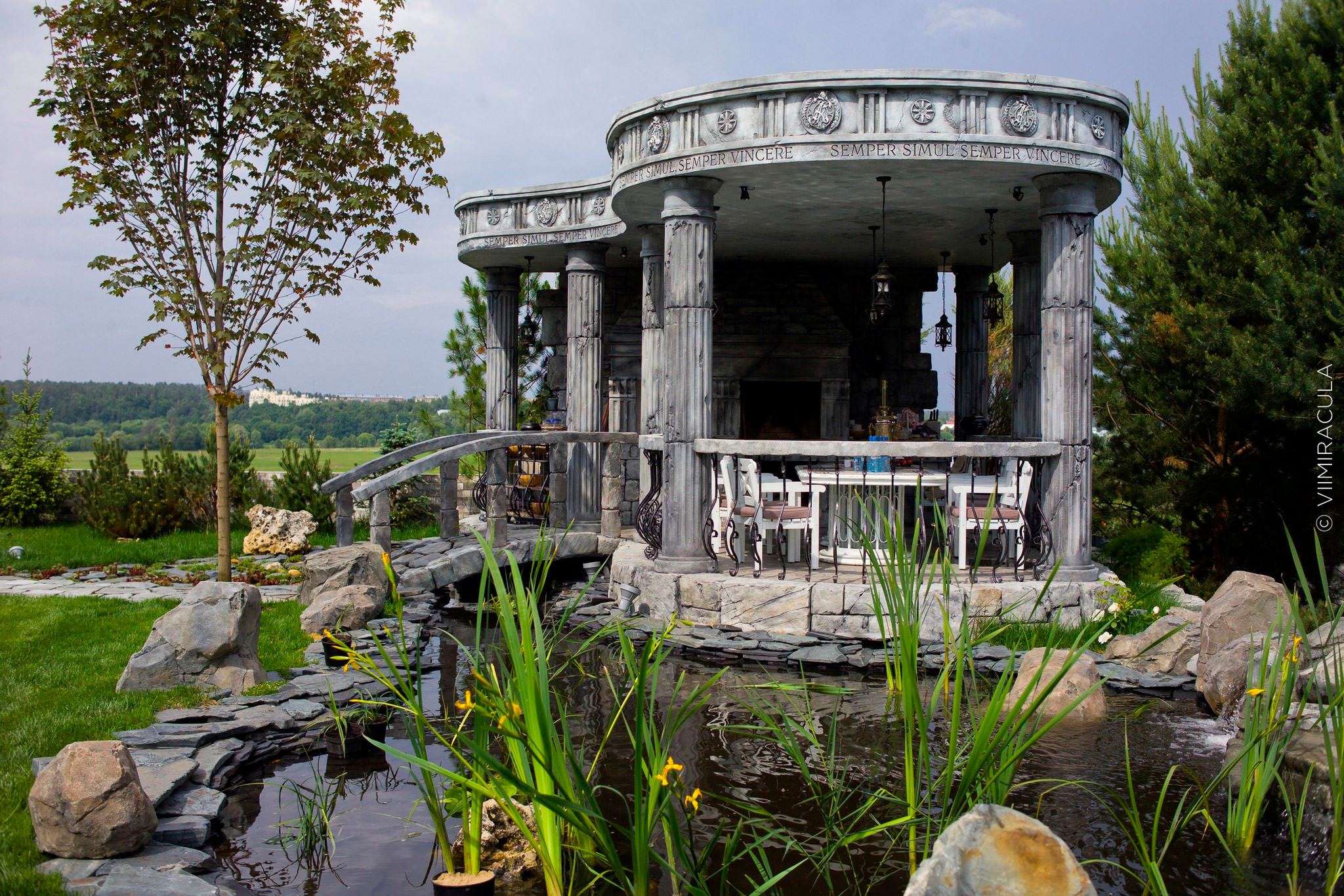 Maintenance service

We have full condidence in our products' durability, that's why we provide a 10-year warranty and a free service maintenance for any damages within 2 years after the completion of work. In addition to that, we also offer maintenance service on water conservation, water pond cleaning and filter changing.