We want to facilitate and foster the process of producing concrete art-objects. Thus, we have spent over 15 years on calculating the ideal formula for VII MIRACULA concrete blend, that our sculptors use thus far.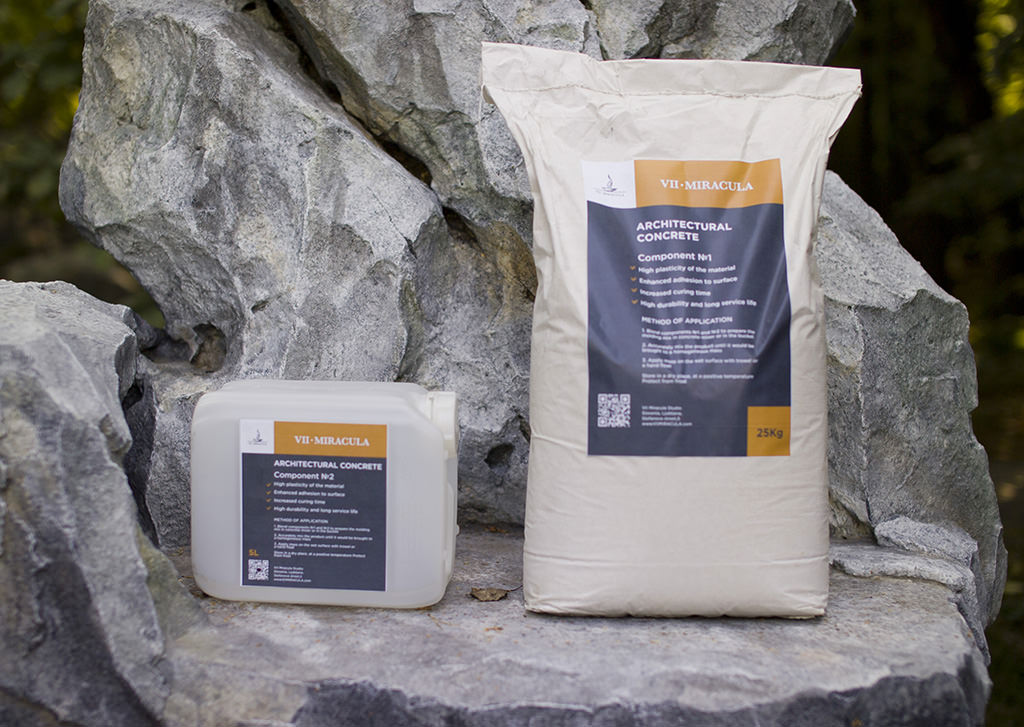 You can order VII MIRACULA concrete mix by phone. Please call: +386 17 774 347
VII MIRACULA concrete mix consists of 2 components. To get the right texture you should mix one sack of dry powder with one canister of liquid component.
Price for 1 set is 25€
Different ways how to use architectural concrete
Below we present you a series of projects completed with application of VII MIRACULA architectural concrete.
Why architectural concrete is handy?
For customer:

Diversity of textures and colors

The blend is ready to use, no additional actions are required

No need to hire an assistant, you can easily cope with it yourself

Resistance to frost and moisture
For sculptor:

Solid as rock and flexible as clay

Curing time was increased up to 3 hours


For construction worker:

Reinforced structure and absence of fish eyes on the surface

Water repellency and vapor permeability

High adhesion between concrete and the surface
How does it work?
It's very easy to prepare VII MIRACULA architectural concrete. All you need to do is to mix one sack of dry powder No.1 with one canister of liquid component No.2 and that it! You get the blend done.
VII MIRACULA Decorative stone masonry made on the basis of VII MIRACULA architectural concrete
What else can be made out of architectural concrete?
The main word in "architectural concrete" is of course, "architectural", as this material empowers our sculptors to handcraft incredible constructions with their own unique texture. In terms of structural characteristics, determined by added components, architectural concrete is very different from all other cement mortars.
Among main characteristic features of architectural concrete, one should definitely mention high plasticity and ductility of the blend, water repellency, prolonged period of cure, high strength of hardened concrete. The main construction component of this blend is cement, that serves as binding material.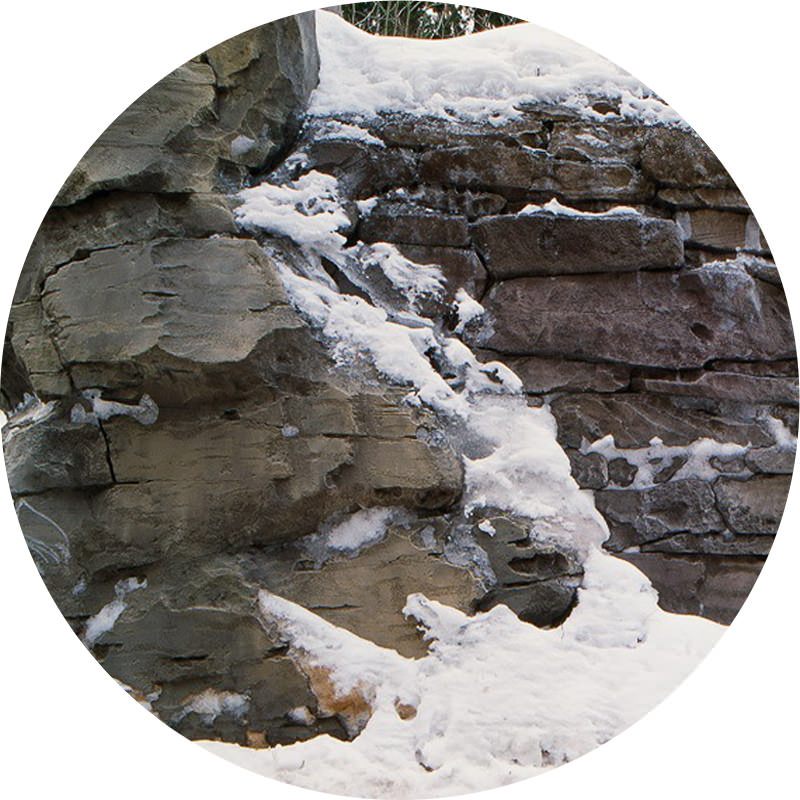 Universal application of concrete
Key features of architectural concrete allow to employ it both for indoor and outdoor finishing. The multifunctional nature of concrete manifests itself in the diversity of colors and textures.
Durability
Art-concrete products have unlimited service life. Resilience to frost and moisture enables to place them outdoors without fear of damage. On top of that, we provide our customers with a ten-year warranty.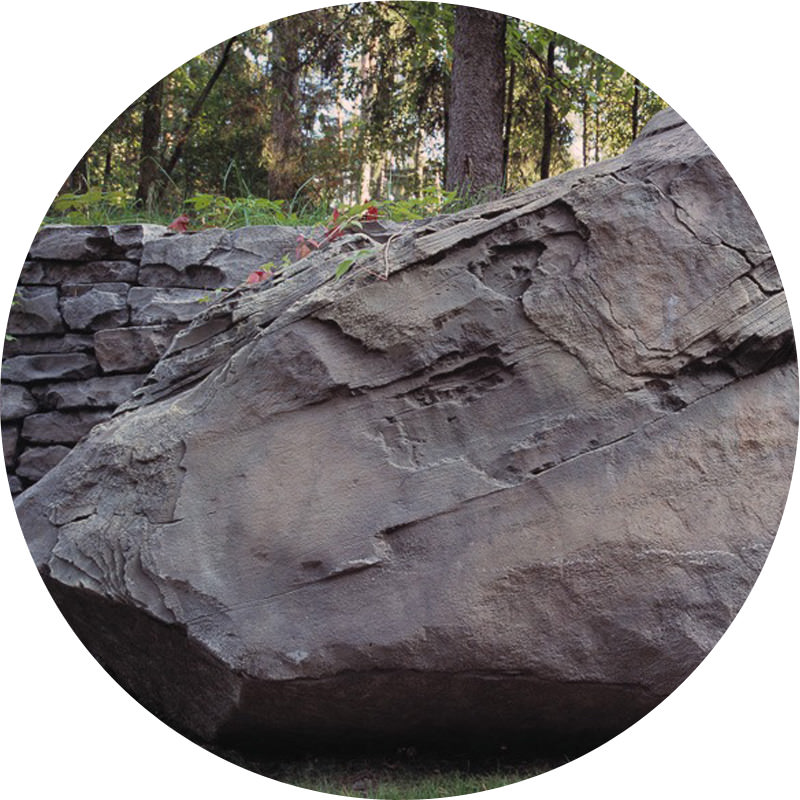 Authenticity
VII MIRACULA architectural concrete consists of natural components, extracted from quarries and processed with fire. Thus, when we create stones, we return to nature its original forms. Being highly flexible material, architectural concrete helps to complete the most difficult and challenging projects.
VII MIRACULA architectural concrete can be used not solely for artistic works. It can be also applied for rough layers and guniting, thus the entire scope of works is done on the basis of one building material. For artists architectural concrete doesn't have any analogues. For building owners it's a real lifesaver that solves a grate deal of problems, that may arise during finishing works. Sculptor completes artistic task and at the same time he creates missing structural elements.
Modern technologies of artificial stone production empower our sculptors to reproduce elements of landscape and interior design, that are as beautiful as natural stones.
Artificial stones have certain advantages in comparison to natural stones: high plasticity, variability, light weight.
By means of artificial concrete you can reproduce textures of marble, granite, sandstone and raw natural stone.
Objects made from architectural concrete have considerably small unit weight, thus they can be easily installed on light walls. They don't put much pressure on the foundation.
You can clean artificial stones with washers normally used for cars, without fear of seriously damaging the surface.
Using architectural concrete for producing art-objects of interior and exterior design is not just a tribute to the latest trends of fashion. This material is perfect from ecological and economic point of views.