VII MIRACULA architectural studio builds artificial trees from architectural concrete. Such trees can be used for facade, terrace and swimming pool decoration. We use building material of our own make — VII MIRACULA architectural concrete. What we create with its help is not just a simple sculpture, but a reliable, robust and durable construction with high load-bearing abilities.
Authenticity is the top priority for every sculptor, who work in VII MIRACULA company. Architectural concrete of our brand enables to reproduce sweeping roots, giant branches, massive crown trees and tree trunks. In our studio we use artificial trees to decorate the landscape, facades of the house and supporting structures as well.
Through the use of architectural concrete we are capable to recreate various kinds of trees of any desirable shape, size and texture. For example we have already made mangrove trees, oak trees and a small concrete house with «tree-like» finish. When we worked in amusement park, we managed to construct the biggest tree in Europe made from architectural concrete. It is 22 m tall and 8 m wide.
How do we create artificial trees out of architectural concrete?
Every art-object in our studio is made from decorative concrete VII MIRACULA — building and finishing material that was developed in-house. It adds amazing strength, durability, water resistance to the final product, it also guarantees expressive aesthetics of the art-object.
VII MIRACULA architectural concrete is perfect for creating artificial trees. With its help sculptors reproduce stunning stone textures and finished objects retain their original appearance for many years even under the open sky
If it is necessary to create separate art-object, we install framework covered with metal mesh that serves as a base. Then «the skeleton» is coated with a layer of architectural concrete, thus forming a strong reinforced base. Then we proceed with decorative works: the next layer of architectural concrete is applied, on which sculptors carry out artistic carving. All the details of the relief are manually worked out, and then we apply special resistant paints.
You can guess nature's handwriting in every inch of the bark, rootstock and bending of the branch. Only top-quality expert can achieve such a high level of work. Artists that work in our studio meticulously calibrate self-supporting abilities and texture. They work out in details color shade and texture. The visual component of artificial trees can be authentic or repeat the shape and other features of real trees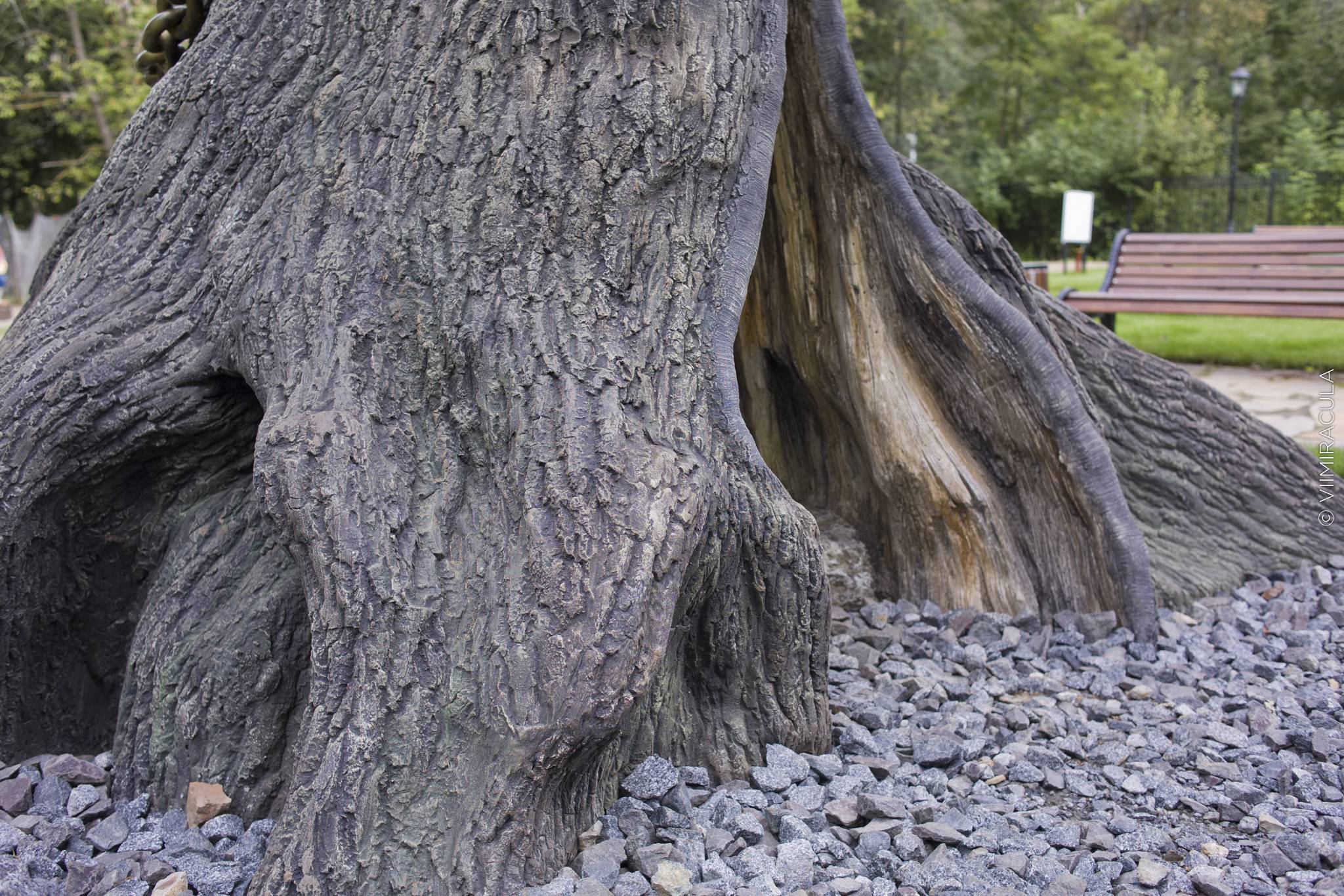 Depending on the complexity of the creative process, that is closely intertwined with the work of architect, we determine deadlines for the project and the cost of our service. We provide warranty on finished products.
Do you want to ask about your project?