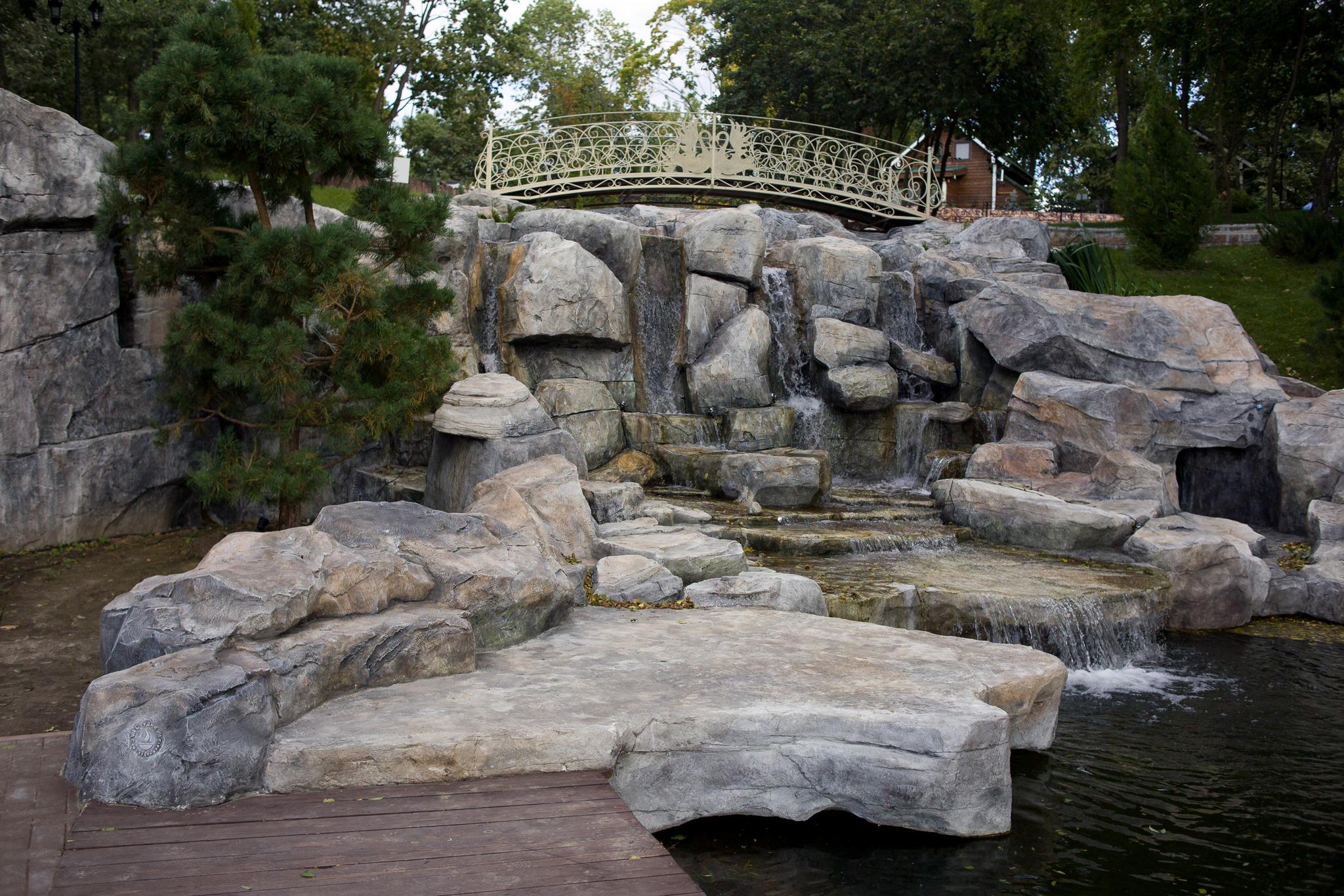 Our client wanted to evolve landscape into a broad open-air selfy-zone by totally transforming it. According to the initial design project, a fancy bridge decorated by stones made from architectural concrete was to become one of the camera-friendly areas!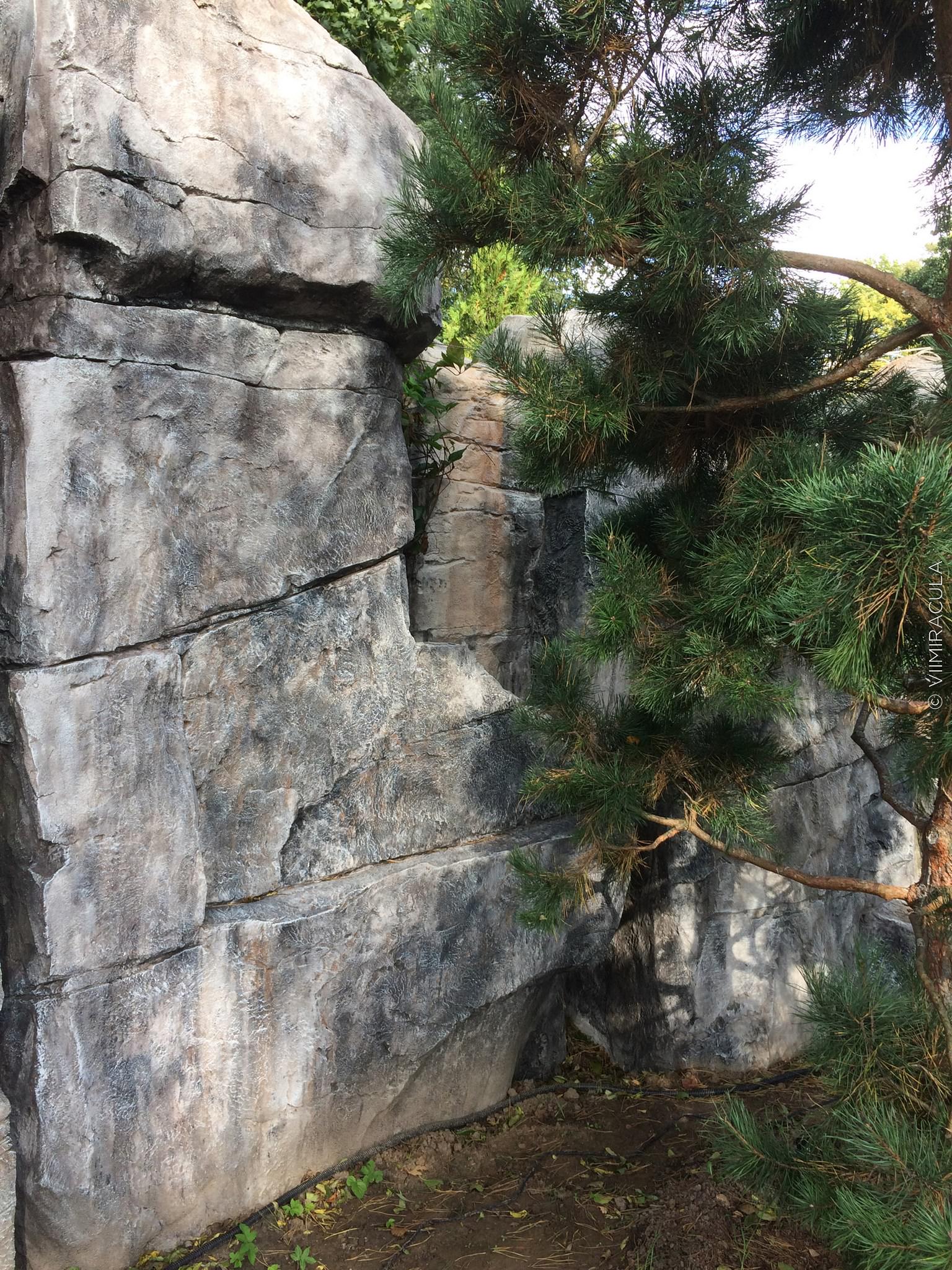 However both the client and our artists thought that a simplistic bridge would not impress anyone and might become a dull and boring stain of the territory. Since our client wished it to be beautiful, unique and catchy, our team carried out the design of the exotic bridge made from artificial stones. Today this bridge surves as a perfect venue for all guests who wish to take photos during weddings, birthday parties and other celebrations.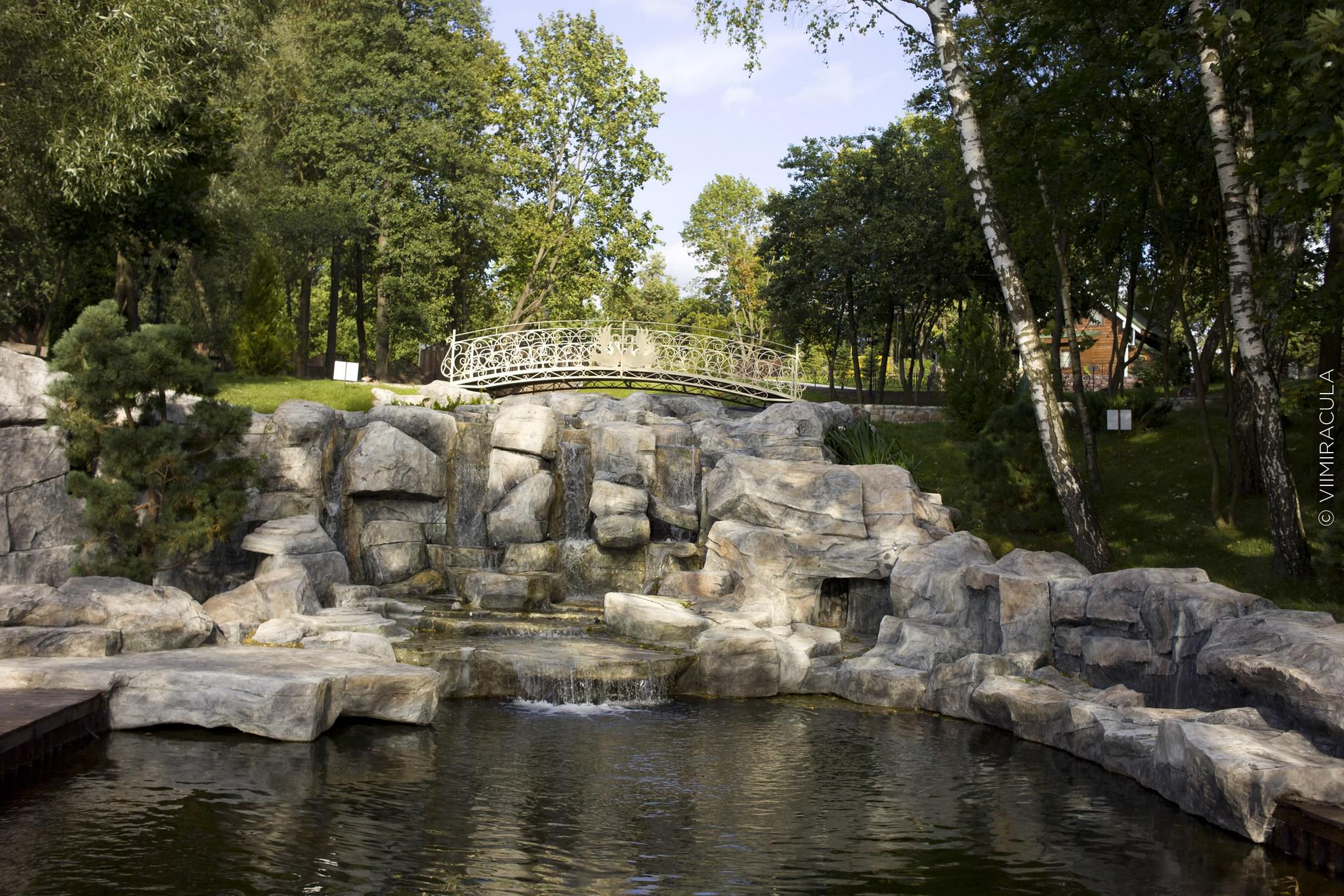 Installing artificial waterfall
Massive rocks and bolder stones form perfect chill zone at the root of the waterfall, where guests can peacefully rest and relax. It was extremely difficult to achieve the right tone of the water sound. In terms of labour input this process can be compared to pipe organ tuning. Our goal was to make the sound distinct enough just to make sure everyone notices the waterfall, but at the same time not too loud and annoying, so that it doesn't prevent normal communication among the visitors. To perform this demanding task we decided to opt for the following structure: shelving multi-step waterfall with flat stones.
As the result, we managed to create the flow of sound that was needed. Massive rocks that add clarity to the lines decorate the root of the waterfall. It's almost like being next to a river lost in the mountains, while watching the water foam, breaking on the rocks.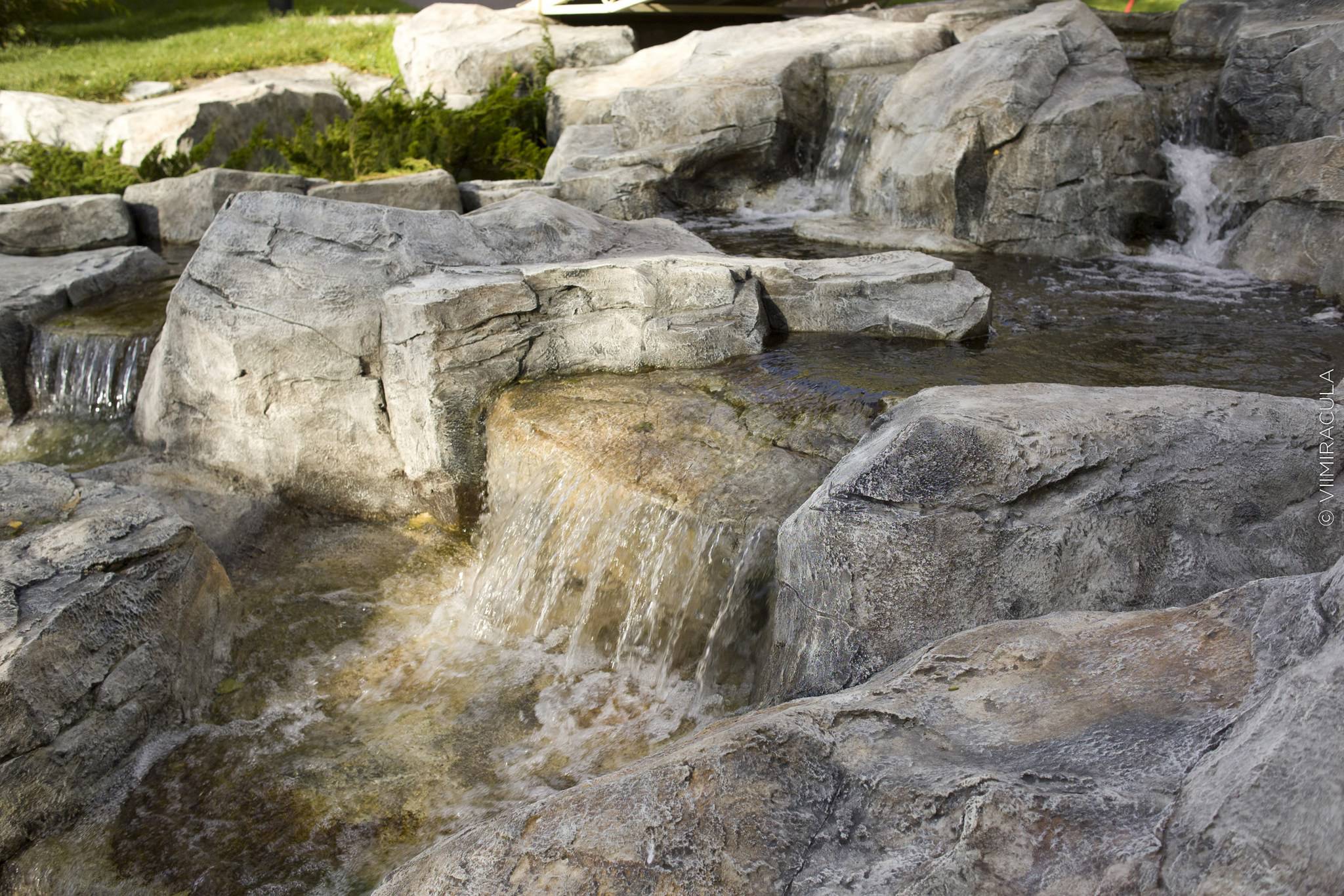 Every stone is a handmade object scrupulously cut by sculptors of VII MIRACULA studio. We even succeeded in reproducing the greenish color of underwater stones that in wild nature is caused by sea grass and other microorganisms. It's practically impossible to distinguish artificial rocks from natural ones since every art object has unique shape, size and coloring.