Accent wall in the form of a rock
Project designers decided that a rock cliff wall would be the best option for decorating the entrance area of the store. This variant envisaged the use of architectural concrete. Apart from purely ornamental functions, the wall had also practical application: it could serve as a shop-front to demonstrate new collections.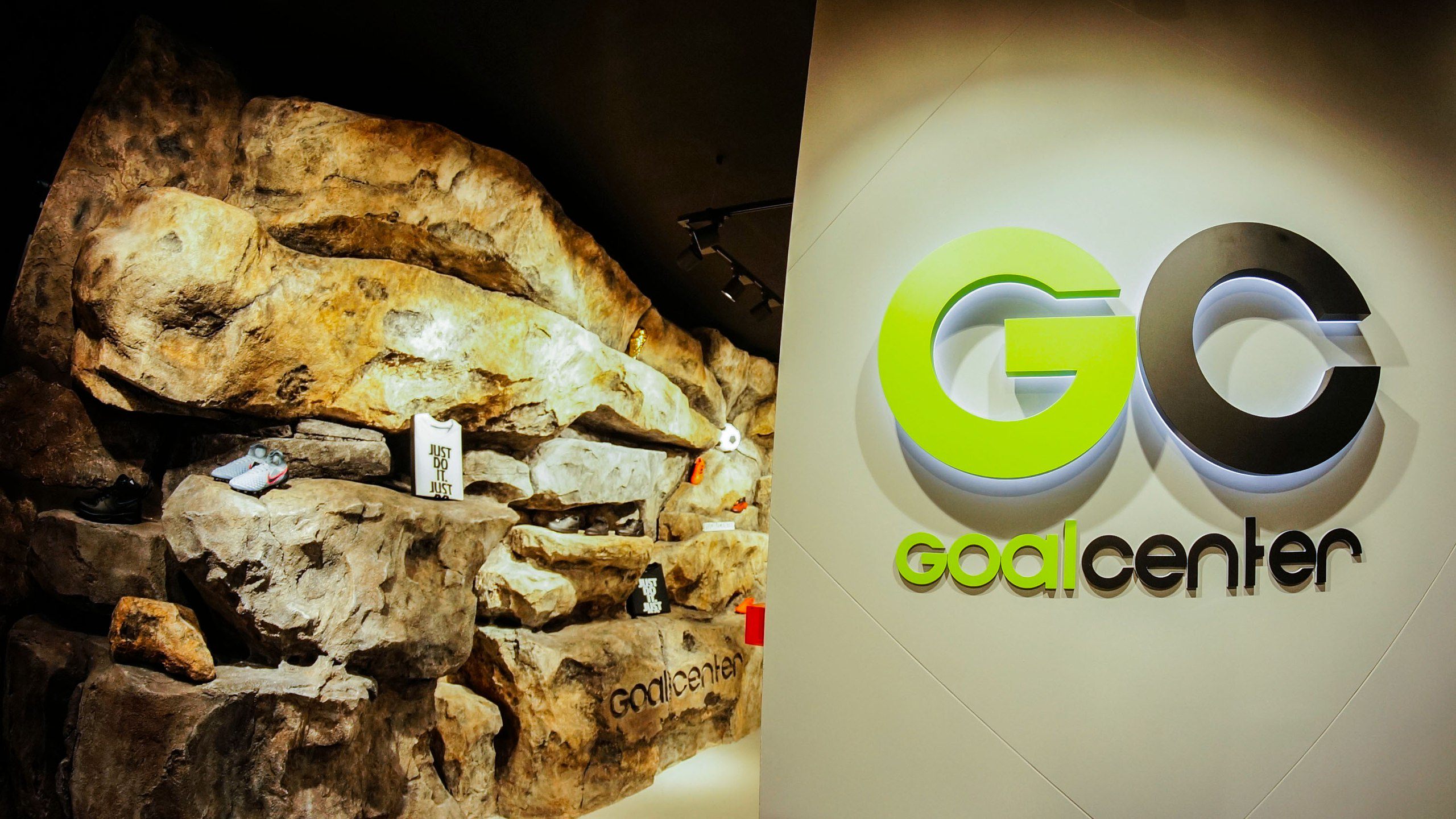 The art object occupies the entire wall of the entrance area. The composition was amplified by red lights that highlight soccer ball nested in the wall.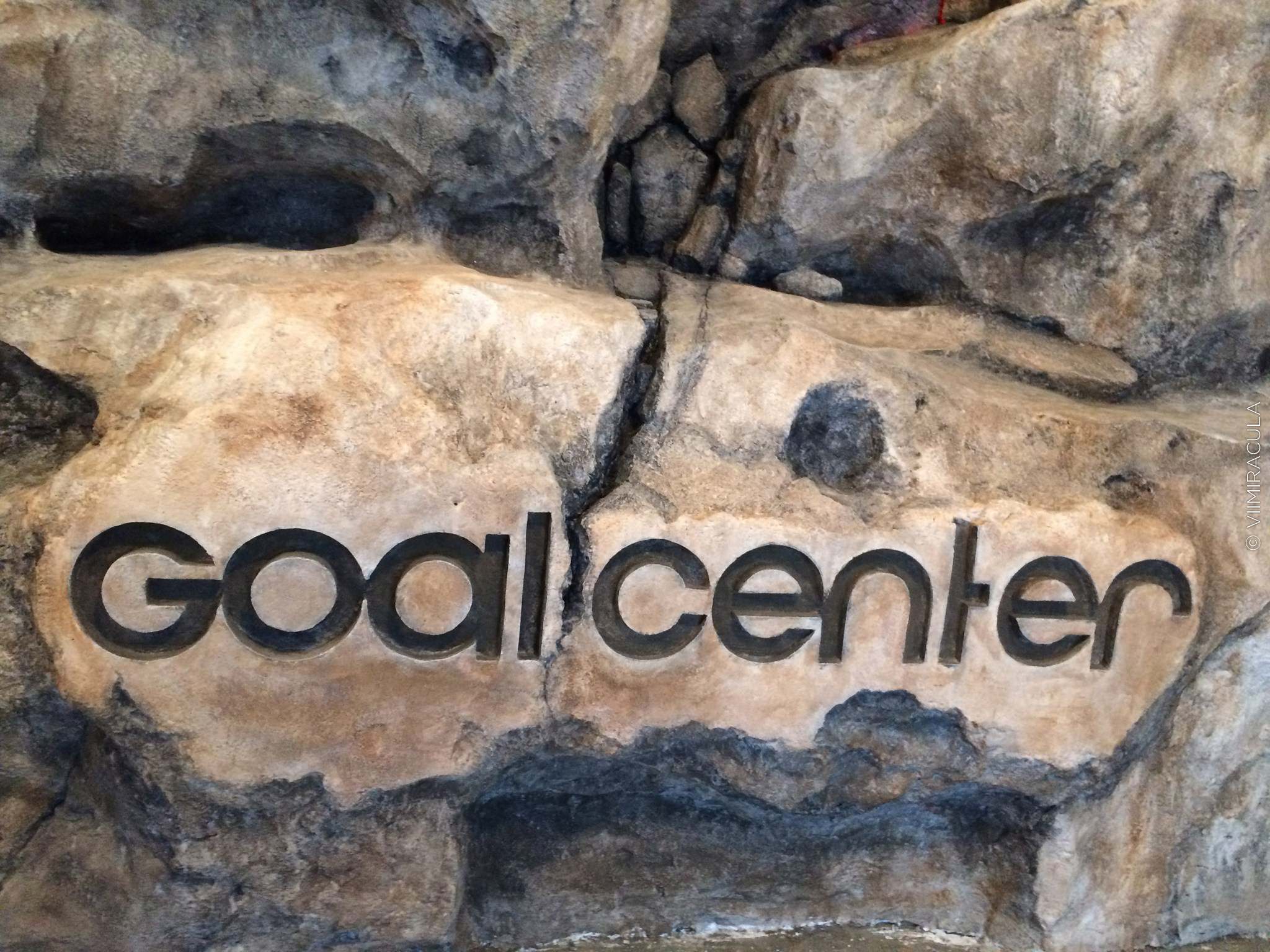 Electric wires aren't visible from the outside, so they don't spoil the view. Initially the stone shop-front was supposed to be decorated with golden old-fashioned ball, but in the end, the shop owner decided to focus on modern design. The store's brand mark is also placed on the decorative rock wall: the inscription is carved on the concrete surface.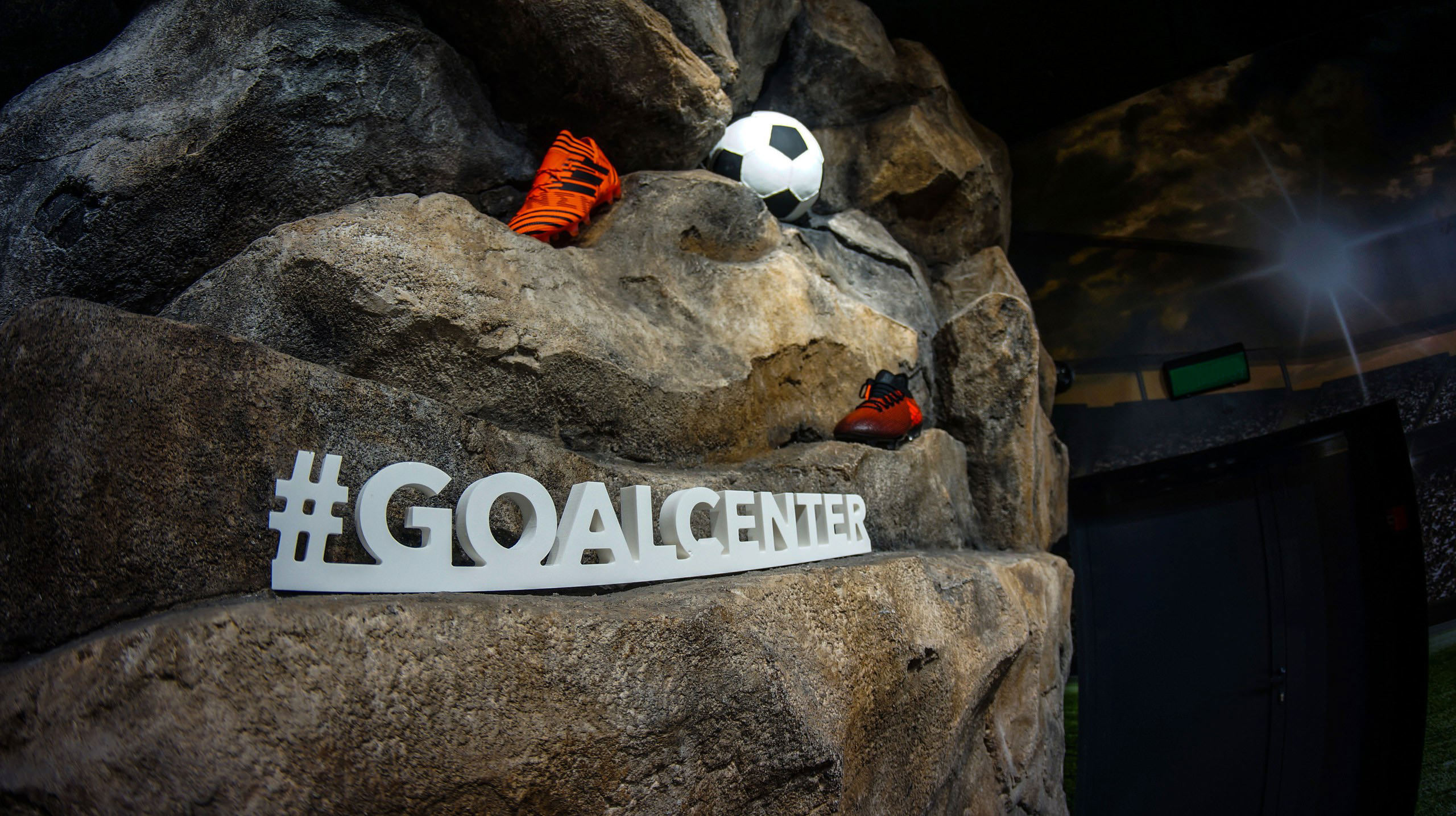 The interiors of the store are designed in high-tech style. The major finishing materials are industial concrete and metal. They constitute perfect background for the art object. Rock cliff wall shows at its best side: smooth surface plays up the contrast with rough unpolished stone.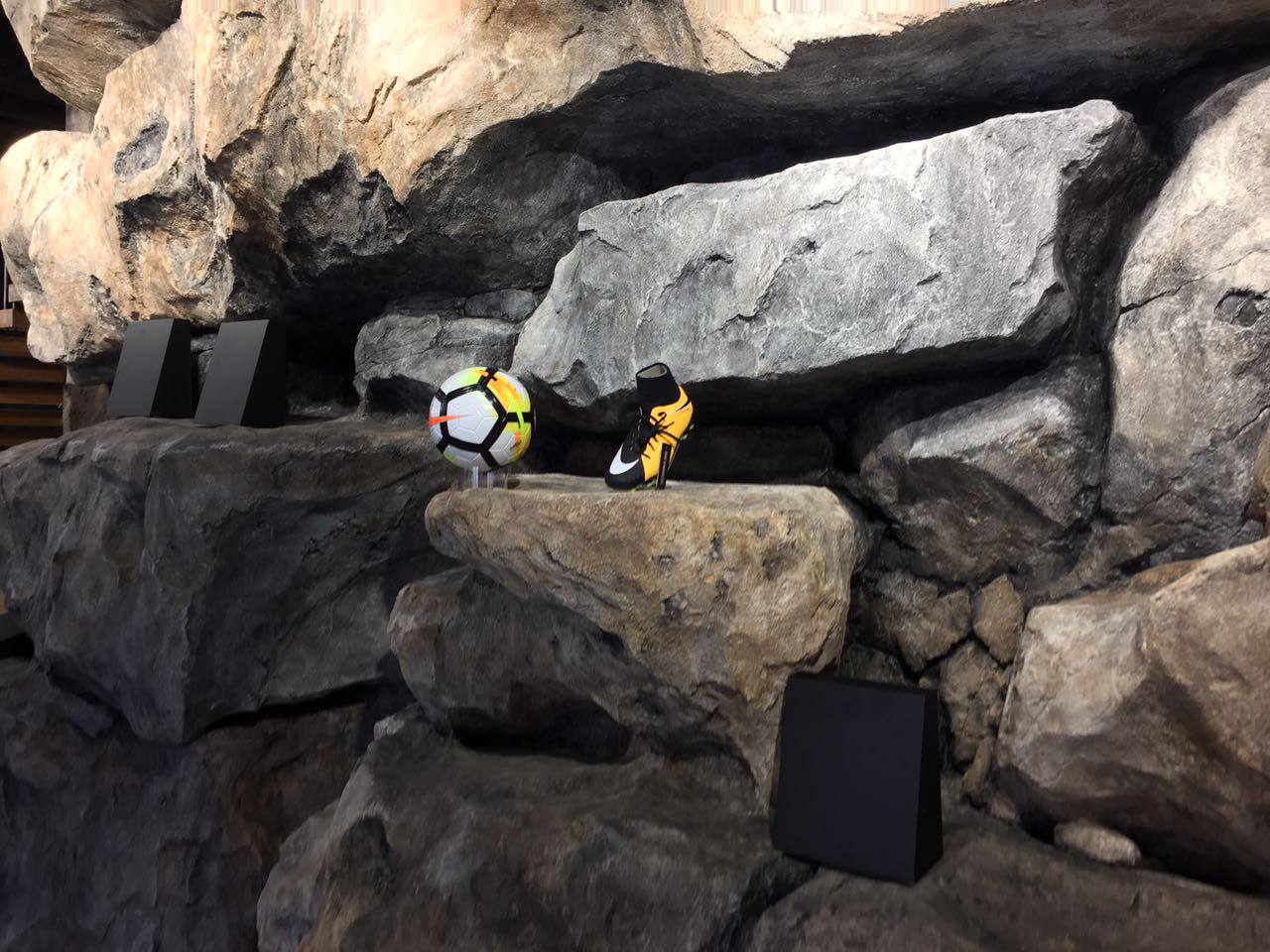 The owner wanted to finish construction works and open the store before the start of FIFA World Cup. There were only a few days left untill the event. Despite the dramatic shortage of time, VII MIRACULA experts managed to coordinate the schedule of works with other contractors (they were decorating the rest of the sportswear store).