Decorative sculptures and trees in the city park
When administration of the park has held the renovation of the territory, they decided to ask VII MIRACULA architectural studio to design the project on landscape improvement. On our part, we proposed to decorate avenues of the park with theme sculptures.
Aims and objectives: to construct integral art composition based on nature-inspired designs from eco-friendly and durable materials.
Results: we have built approximately 11 sculptures, that fall in full compliance with functional and ecological requirements.
Slideshow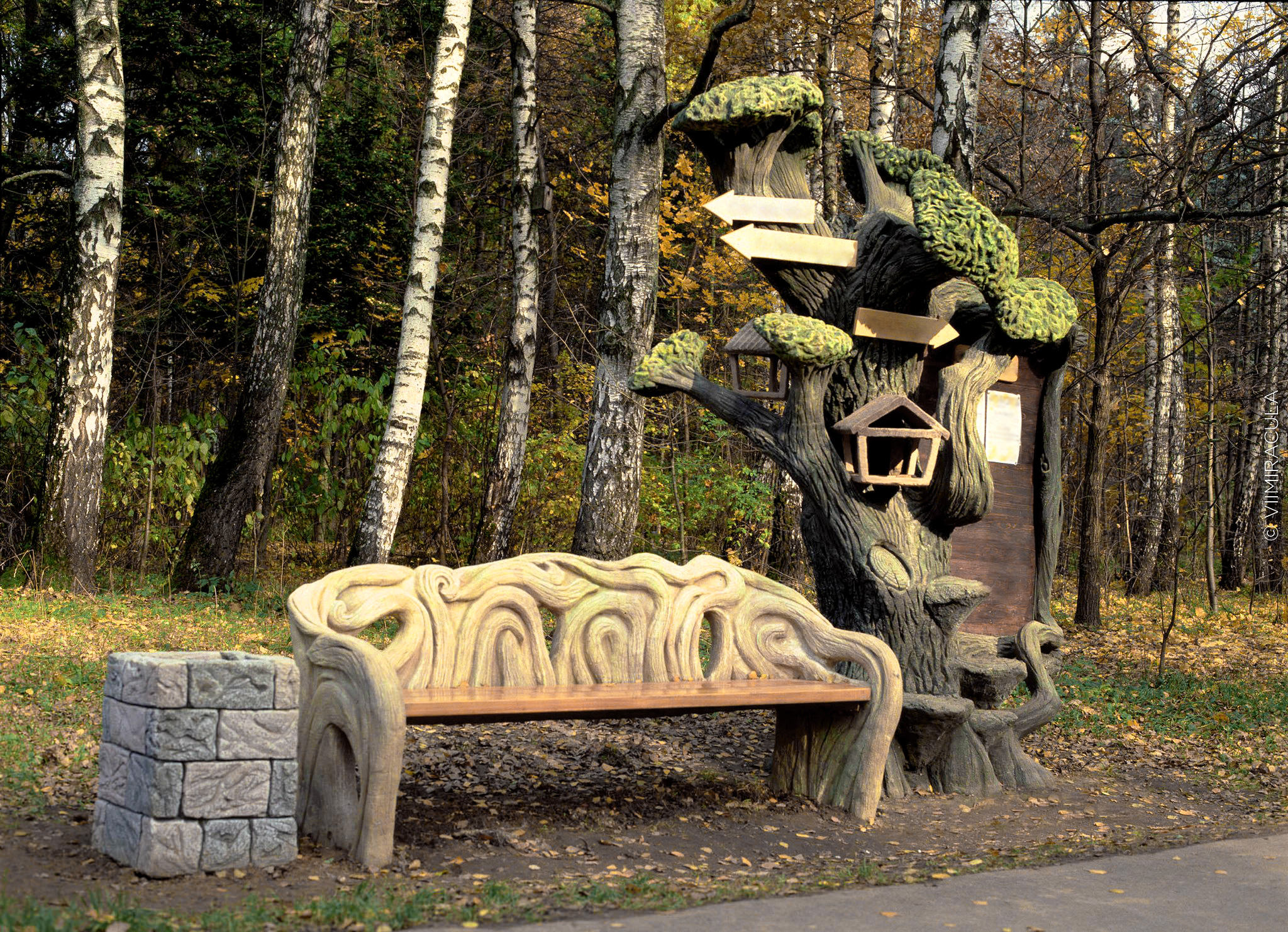 Experts of VII MIRACULA architectural studio has worked out designs according to terms of reference. For each sculpture we have developed its own draft. There are no standard solutions in here – only handmade work without the usage of casting.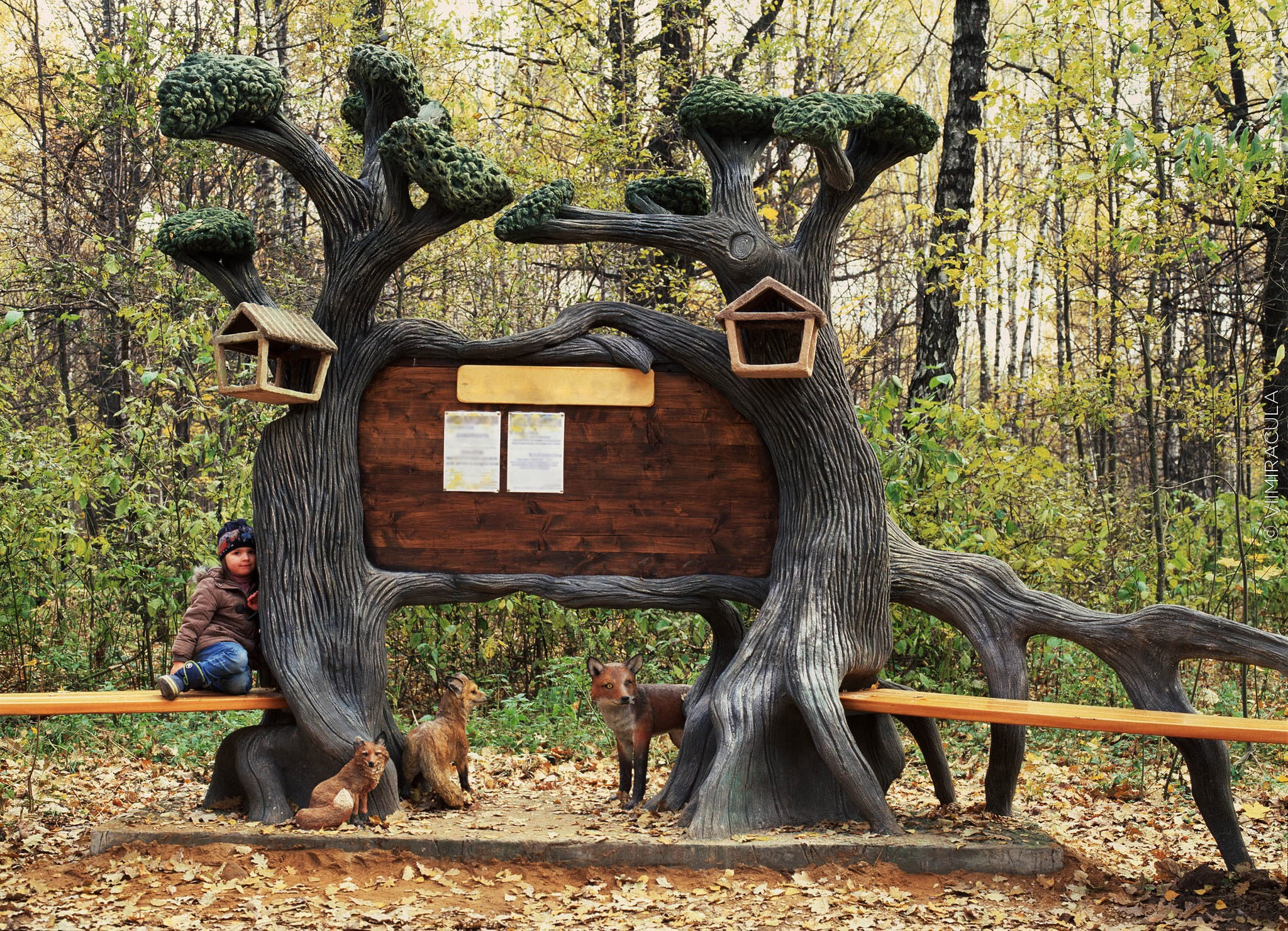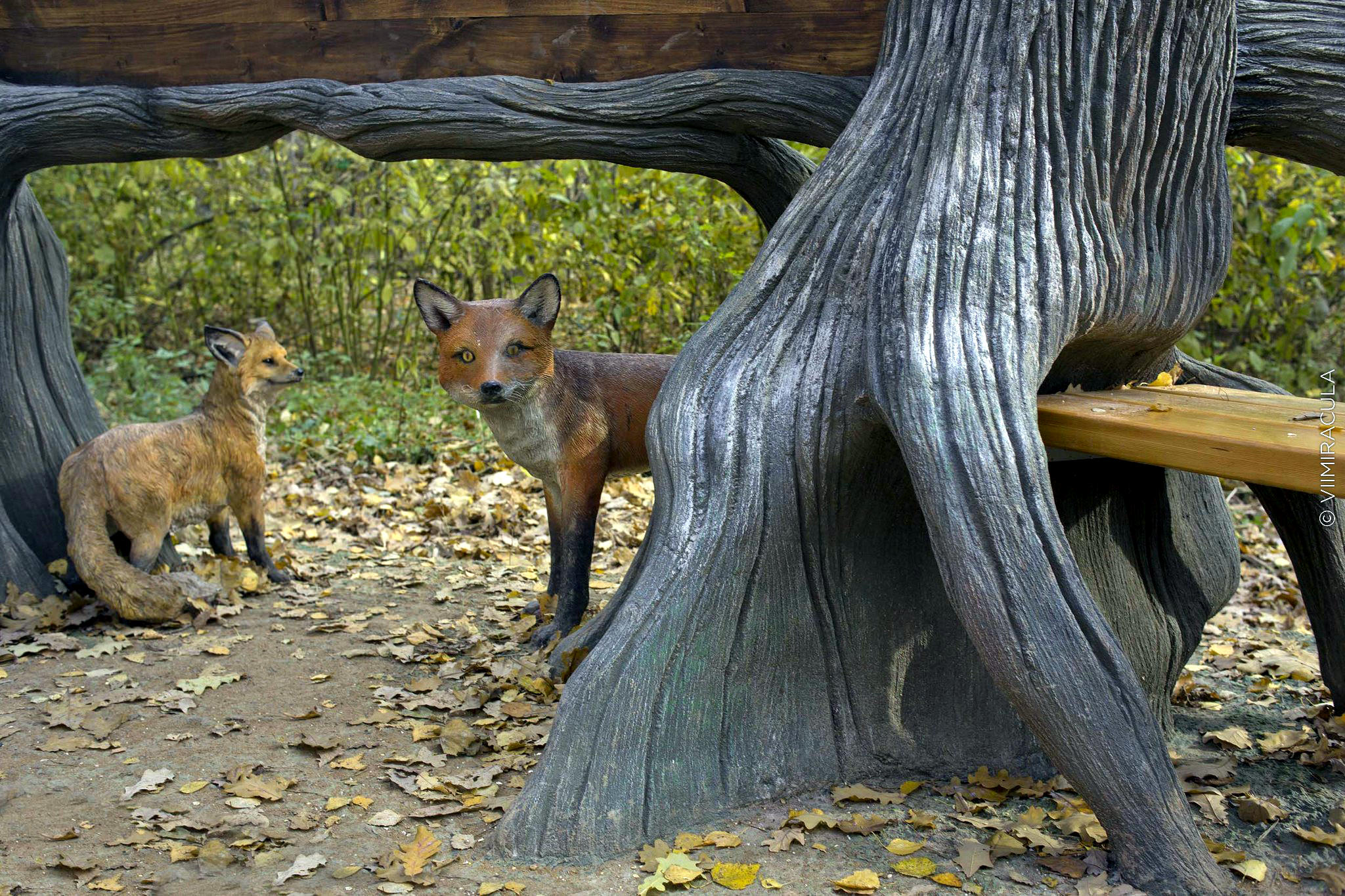 One of the possible variants was to install sculptures of mythical creatures, however the idea was later rejected. Instead, we decided to incorporate garden statues of foxes. To make the tree crowns more functional, we decided to manufacture them out of architectural concrete.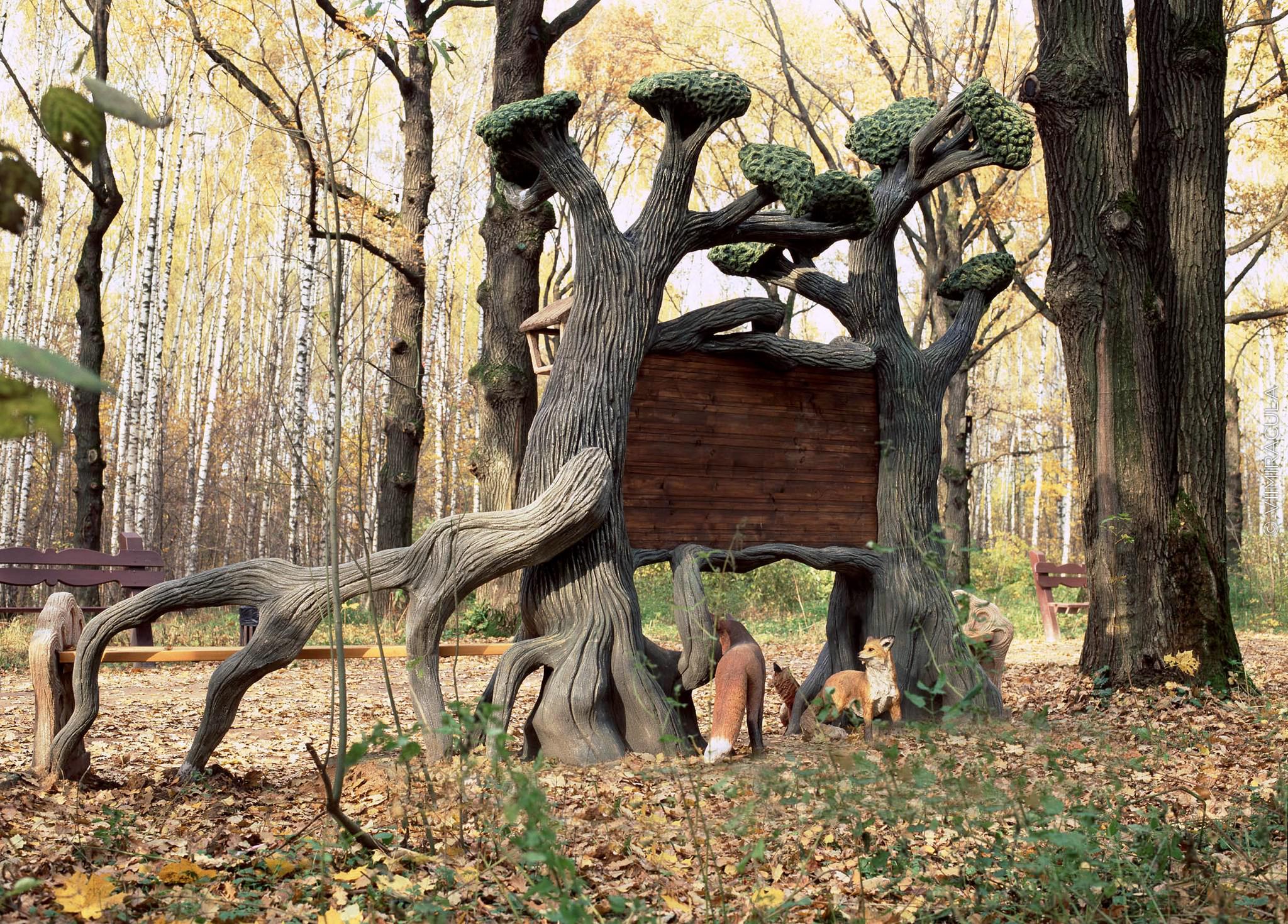 Notice boards were supposed to become an integral part of the architectural unit. Magical fairytale trees frame the board. Tree trunk is a pillar, while branches entwine with benches and notice board. The composition was constructed on the basis of metal framework, which makes garden statues more robust and secure.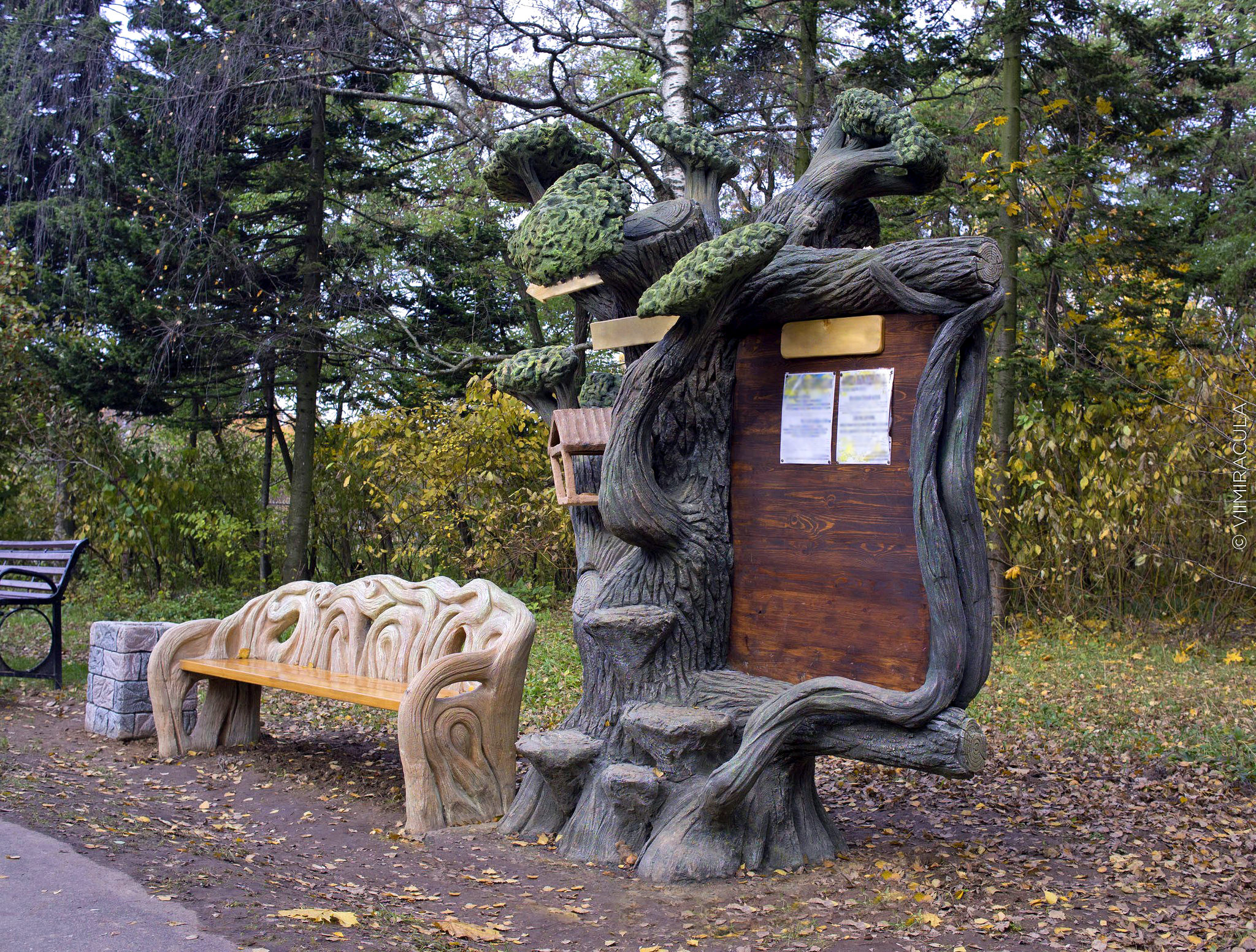 Sculptors have handcrafted and painted all details. We chose natural shades of wood. Tree bark look very organic and the entire composition adds to the natural landscape of the park.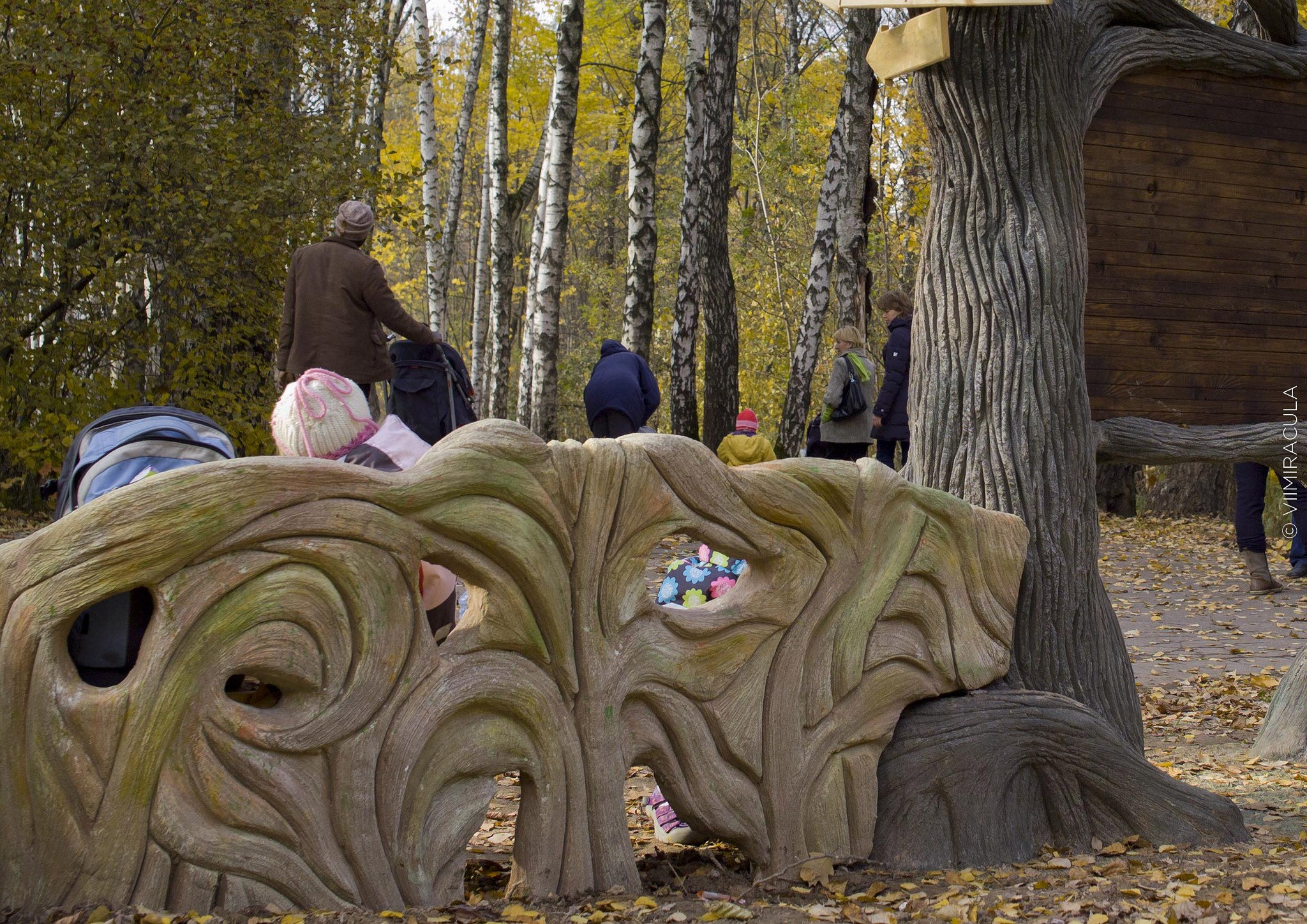 All garden sculptures and statues were produced on the basis of VII MIRACULA architectural concrete. Since the material is highly-functional and durable, it was used both for manufacturing back of the benches and main structures. Art-objects can stay outside for years and retain their initial view.
We have also envisaged mangers for birds and squirrels. Habitants of the park have appreciated a lot changes in the landscape and now they can be frequently observed nearby.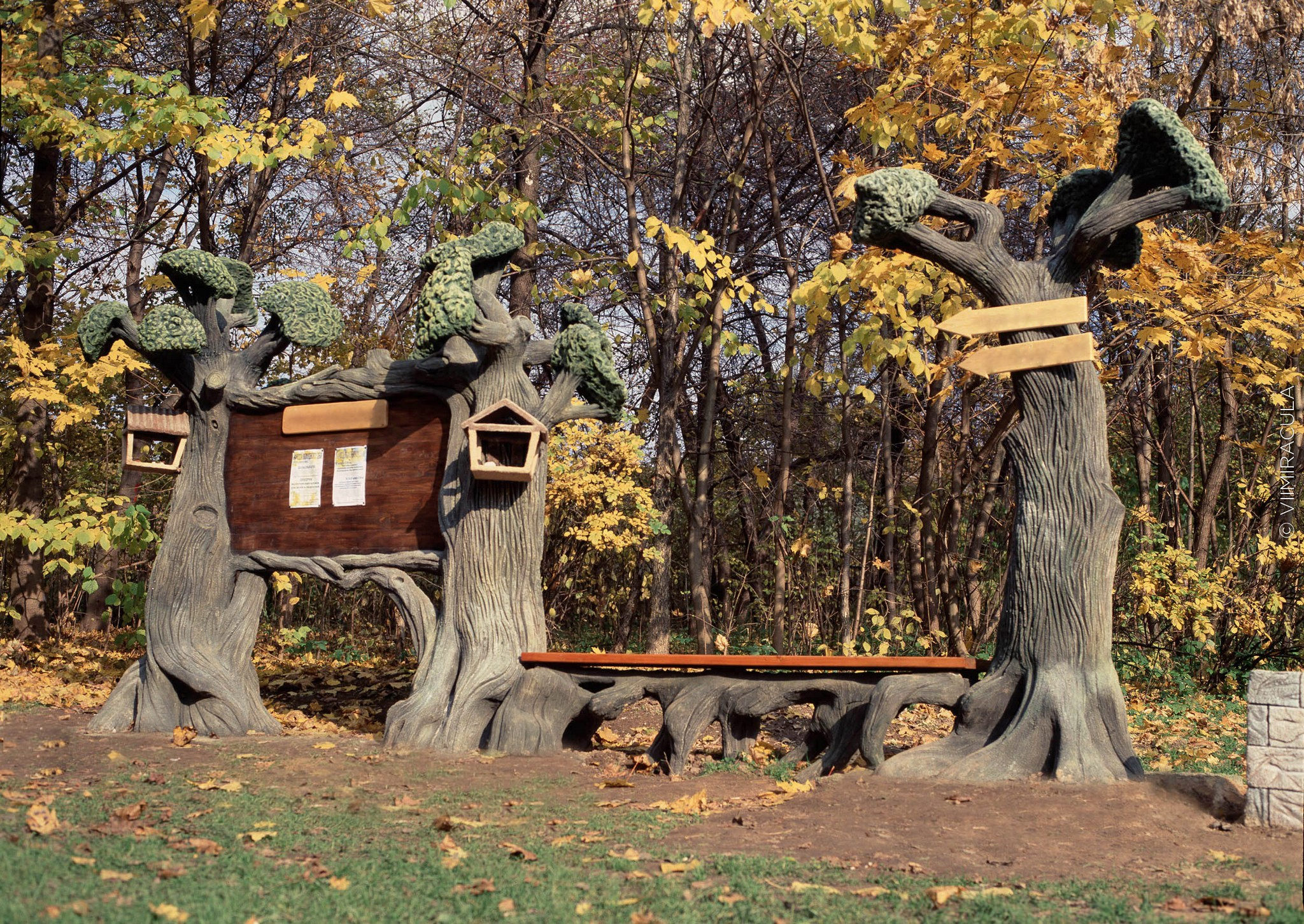 Thanks to efforts of our team, the park now has new functional zone for visitors, that doesn't disrupt harmony of this picturesque area. We found eco-friendly and user-friendly variant of benches and information desks.