House facade decorated with huge panel pictures
This project on decorating the facade is not quite typical for us. There is no stone masonry or diversity of organic forms, that we are used to creating. However, it seemed quite exciting to try our hand at graphic drawing and decorate house facade with a voluminous panel picture, inspired by works of a famous surrealist artist.

Aims and objectives: to create several decorative panel pictures based on Maurits Escher's tiling called – 'Birds'.

Results: on some parts of the facade we have made stone imitations with repeated relief patterns.

Slideshow
Maurits Escher created tiling 'Birds' in 1938. Later, it was laid in the foundation of one of his most famous paintings – ´Day and Night'. He used this style of drawing in other works as well. We decided to implement this technique for our new project.

Monolithic walls of the building served as a basis for panel pictures. Relief was not very deep, so we decided to do without welded frames and applied the first layer of architectural concrete on prepared surface with a metal mesh for better adhesion between the blend and the wall.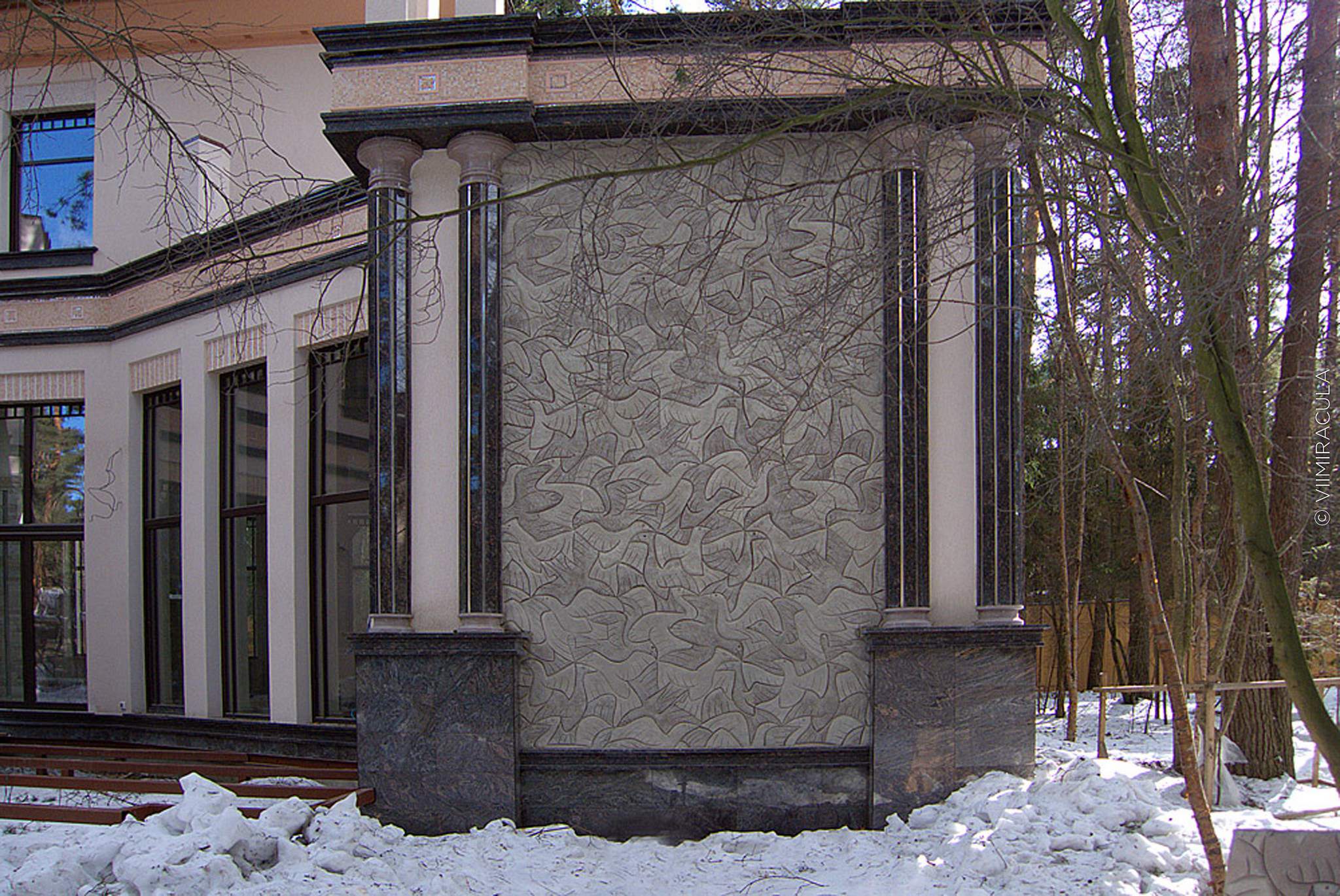 We printed stencil-plates to create symmetrical, repetitive elements, however each element of the bas-relief is hand-made. The panel is hand-painted as well. We picked several color shades to make the relief move vivid and eye-catching.

The bas-relief looks especially good on tall vertical parts of the wall, for example from the end-side of the building. Large surface of the bas-relief allows to fully appreciate the aesthetics and unique character of the pattern. The panel picture organically combines with other architectural elements of the house, complements the building itself and reflects the customer's personality.